Last Expos game ever?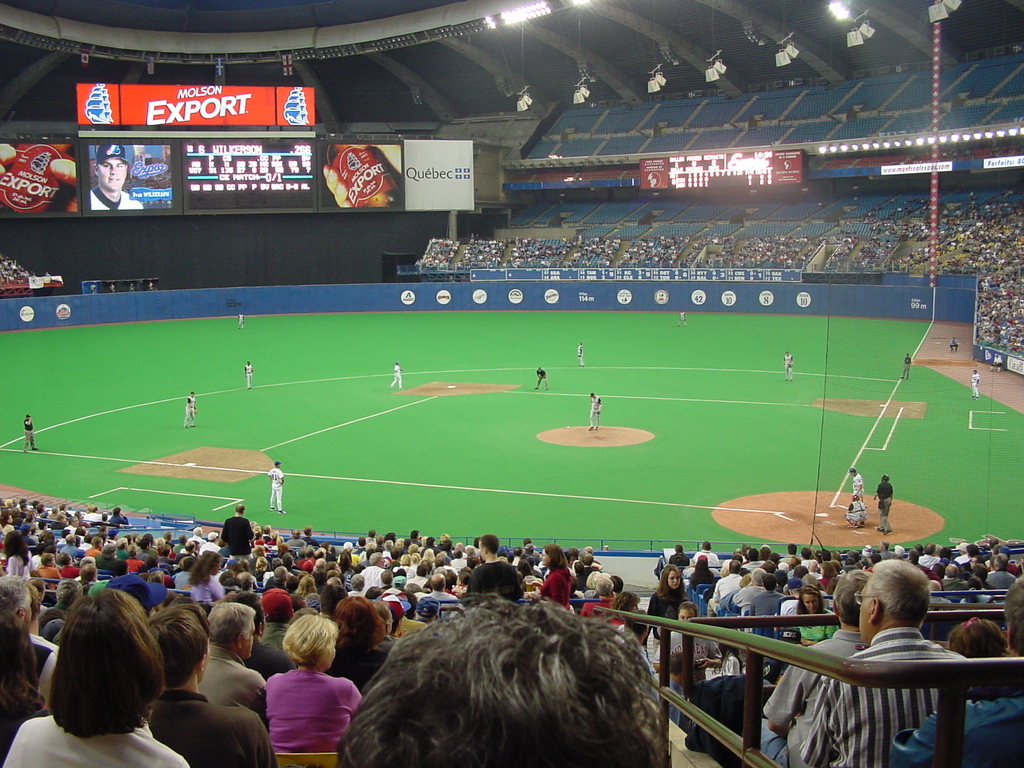 The Reds face the Expos at Olympic Stadium. See the scuffed-up dirt next to the foul line in the outfield? That's the miserable excuse for a bullpen in this stadium, which was never really designed for baseball. (Yes, you read that right: there is no segregated bullpen area at all, for either team.)
---
Copyright 2002, Garrett A. Wollman. All rights reserved. Photograph taken 2002-09-29.