Outside Olympic Stadium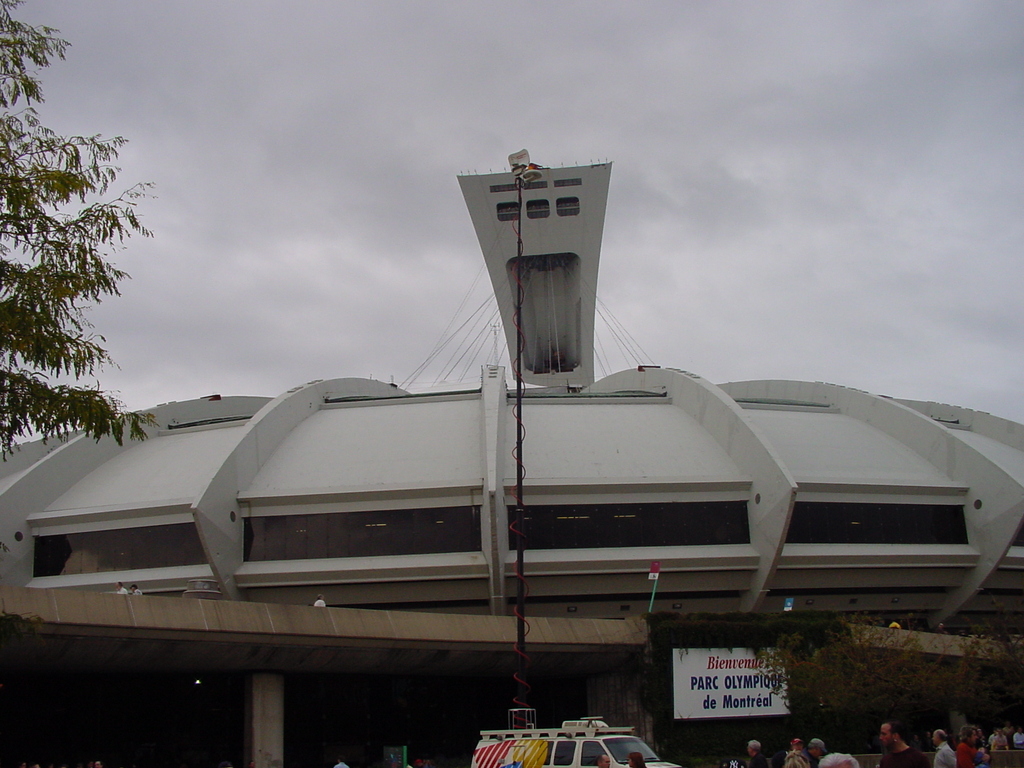 The outside of Olympic Stadium is about as attractive as the inside. The famously-malfunctioning retractable roof is operated by those cables coming down from the tower. (This is the roof that was not finished until some ten years after the last Olympic event here.) On the back side of the tower itself, two radio stations have transmitters: community radio stations CIBL (101.5 Montreal) and CHAA (103.3 Longueuil).
---
Copyright 2002, Garrett A. Wollman. All rights reserved. Photograph taken 2002-09-29.