Northeast Broadcasting studios, Montpelier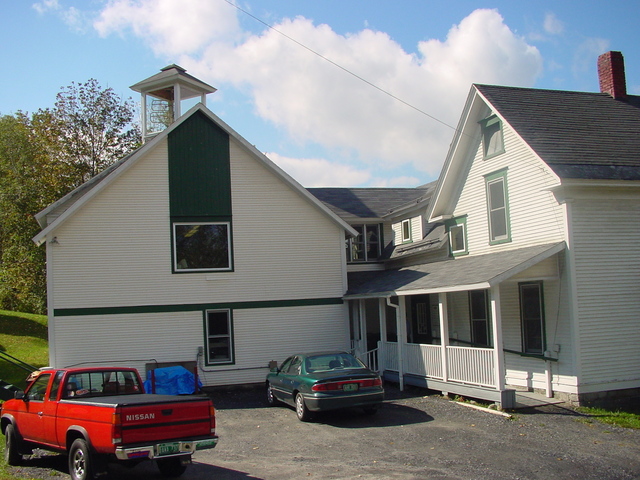 It's just a short distance from WSKI's transmitter, down US 2, to 169 River St., where WSKI's studios are located in this house, which is also home to sister stations WNCS (104.7), WRJT (103.1 Royalton), and WDOT-FM (95.7 Danville), known collectively as "The Point". The three FMs share common programming, but break away for local commercials (for the Burlington, Hanover, N.H., and St. Johnsbury markets, respectively) and legal IDs. Northeast's other station in the area, WLKC (103.3 Waterbury) was a recent acquisition and did not operate out of this facility. Note the cupola hiding STL dishes pointed off at WNCS's transmitter site.
The next photo shows the street-facing side of the building.
---
Copyright 2002, Garrett A. Wollman. All rights reserved. Photograph taken 2002-09-28.