Front of WSKI/WNCS studios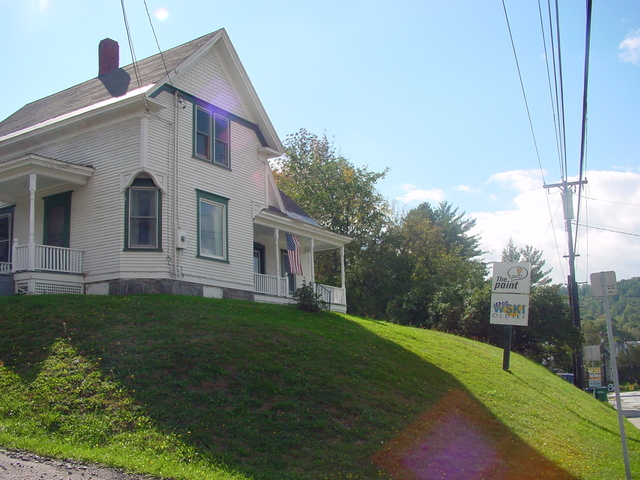 As promised, this is the front of the house from which "The Point" emanates. If you're a fan of funky local adult-alternative radio stations, you'd definitely like this station—one of several in Steve Silberberg's Northeast Broadcasting group.
---
Copyright 2002, Garrett A. Wollman. All rights reserved. Photograph taken 2002-09-28.