KFXR towers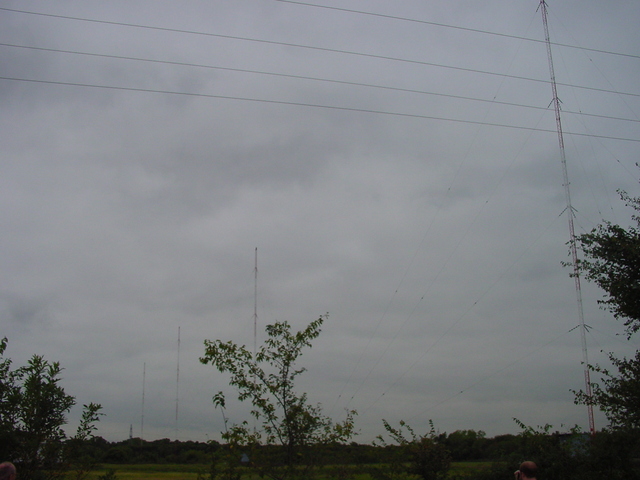 From KKDA we made our way a bit north to Hunter Ferrell Rd., where we found the four-tower day site of KFXR (1190 Dallas), formerly Gordon McLendon's legendary KLIF. Today it's a Clear Channel-owned Fox Sports outlet. Although it sure doesn't look it from this photo, these four towers are actually evenly spaced in a straight line at an azimuth of 177 degrees true, developing a major lobe of its 50-kW signal towards Dallas (in "broadside" mode). As with KKDA's facility, this site is also located in the flood plain of the Trinity River.
The next photo shows the transmitter building.
See also
---
Copyright 2002, Garrett A. Wollman. All rights reserved. Photograph taken 2002-10-11.