More Cedar Hill towers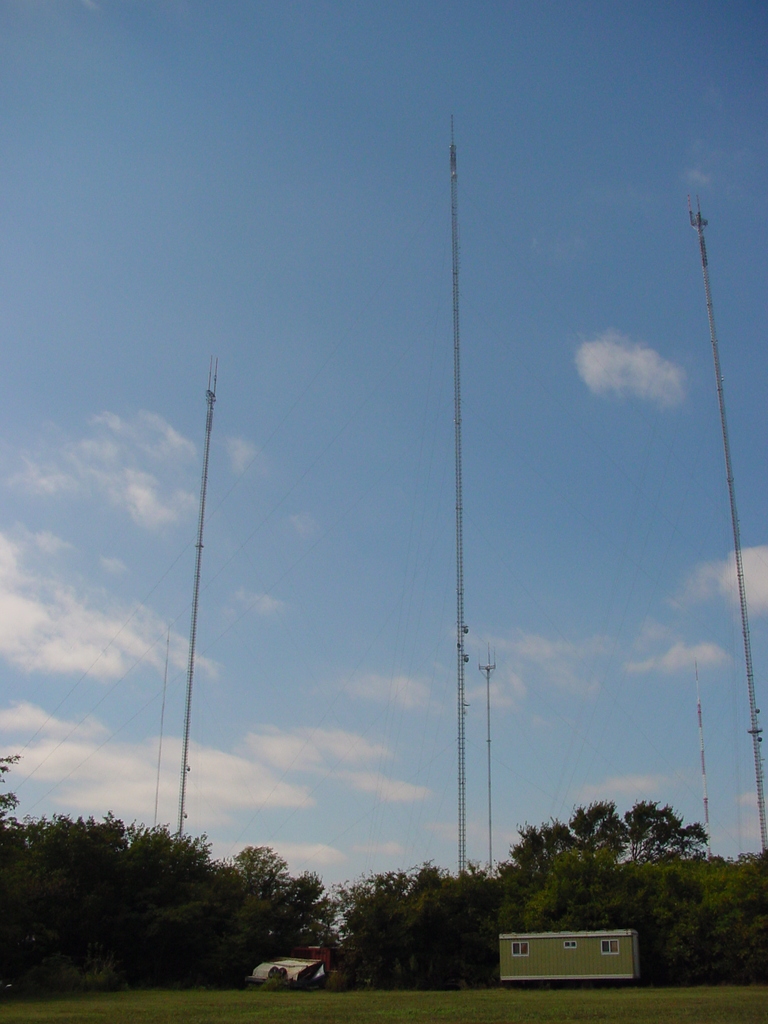 Still standing in from of the WFAA-TV backup transmitter building, we're now looking at some of the other towers in the Cedar Hill complex. See the group mugshot photo for an identification of what's what.
See also
---
Copyright 2002, Garrett A. Wollman. All rights reserved. Photograph taken 2002-10-11.