KESS towers (5 of 6)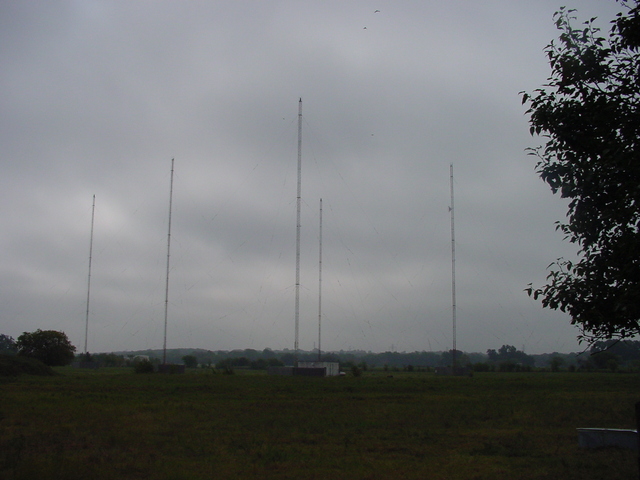 Saturday morning we headed off (without Wally and John, this time, who had other commitments) towards Fort Worth. Our first stop of the day was Hispanic Broadcasting's 1270 KESS, located off Hwy. 180 near Lake Arlington, in Tarrant County not far from the Fort Worth city line. This was a difficult site to photograph, and I only managed to get five of the six towers.
---
Copyright 2002, Garrett A. Wollman. All rights reserved. Photograph taken 2002-10-12.