The Back End of HBO Master Control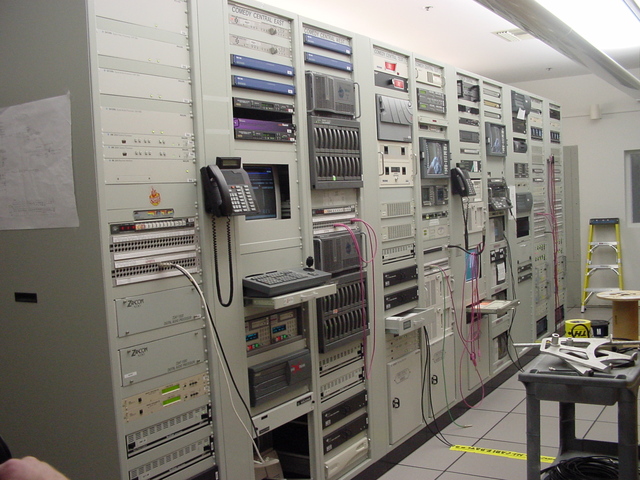 This is just some of the other equipment that makes HBO go. Several rooms of racks like these contain downlink receivers and monitors, digital encryption and compression hardware, the hard-drive tape delay for the West Coast, switchers and routers for video, audio, and data, and patch bays galore for temporarily rerouting the wiring.
---
Copyright 2003, Garrett A. Wollman. All rights reserved. Photograph taken 2003-01-13.