Some of HBO's eleven uplink dishes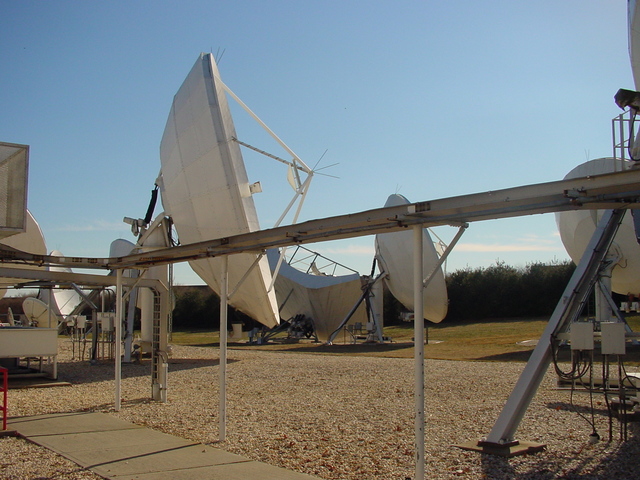 Jerry let us out the back door to see the dish farm. There are eleven dishes out here, which provides the necessary capacity to uplink all of the HBO feeds, and also to monitor other satellites for special events and retransmissions (including DBS providers like EchoStar's Dish Network and Hughes' DirecTV). In the event of a catastrophic failure here in Hauppauge, there is also an optical fiber connection from the HBO studios to Atlanta, where HBO can be uplinked at the CNN facility, and vice versa.
---
Copyright 2003, Garrett A. Wollman. All rights reserved. Photograph taken 2003-01-13.