More dishes at HBO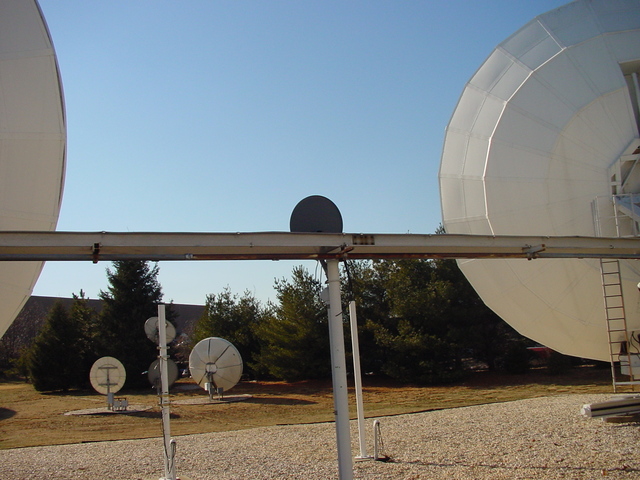 Here are some more dishes. You can see a couple of the DBS mini-dishes used to monitor Dish and DirecTV in the background. The most recent installation at this site, ironically enough, was in support of a Time Warner Cable project to centralize all digital cable operations; all of the major digital services were downlinked and transcoded here, then re-uplinked for ultimate retransmission by hundreds of Time Warner Cable systems around the country. Ultimately, installing the equipment at each cable headend proved cheaper than doing it here and renting the satellite time to distribute it, so that operation was closed, but the dishes remain in place.
I had planned to show some pictures of an actual satellite uplink transmitter, but unfortunately my photos of the transmitter room did not turn out well.
---
Copyright 2003, Garrett A. Wollman. All rights reserved. Photograph taken 2003-01-13.