WFAN/WCBS tower, High Island, Bronx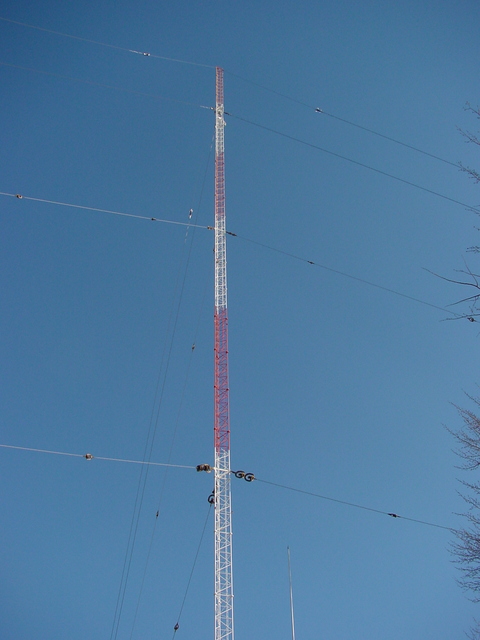 Wednesday we joined Mike Erickson with some of his engineering colleagues at High Island, the transmitter site that gives New York's WFAN (660) and WCBS (880) fantastic daytime signals up the coast as far as Cape Cod and down to Cape May. High Island is located off City Island, an upscale enclave of Bronx County, on the site of a former summer resort. The facility was originally built for 660, which had moved here from Port Washington, Long Island; nobody seems to know why 880 moved a few years later from their nearby facility on man-made Columbia Island.
In this shot we're looking over the roof of the transmitter building at the main tower behind it.
---
Copyright 2003, Garrett A. Wollman. All rights reserved. Photograph taken 2003-01-15.