WCBS phase adjustment thingummy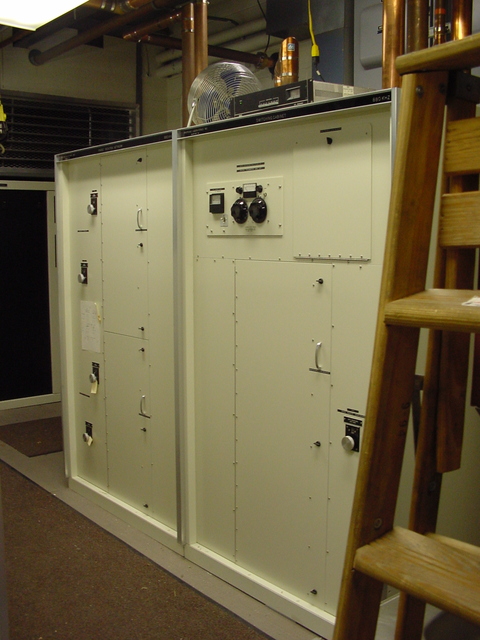 I don't understand this device either. It's used to alter the phase angle of the WCBS transmitter; there's an identical device in the WFAN room. Since both stations are non-directional I don't understand its purpose (the engineers did explain it, but it didn't make enough sense to me that I could remember what it was supposed to improve).
---
Copyright 2003, Garrett A. Wollman. All rights reserved. Photograph taken 2003-01-15.