Blurry photo of WCBS main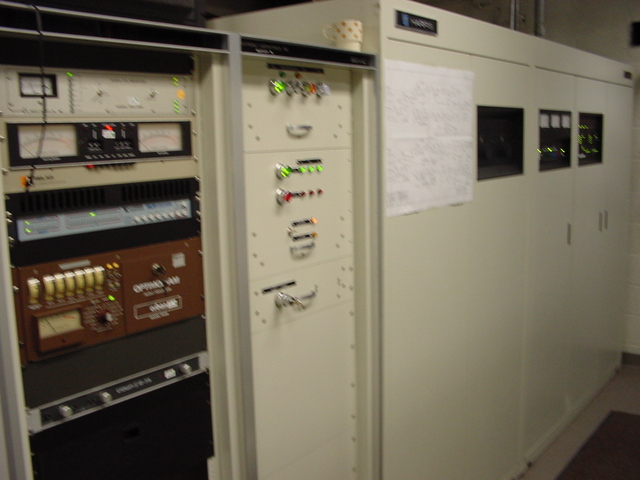 Apologies for the poor focus; I don't normally use photos that come out like this. This is the WCBS main transmitter, a Harris DX-50, along with associated processing and monitoring gear. The box with the lights on it next to the processor is the transmitter and antenna selector switch. The piece of paper attached to the transmitter is a schematic diagram showing how all the equipment in the room is hooked together. This row of equipment is across the aisle from the phase rotator device in the previous photo.
---
Copyright 2003, Garrett A. Wollman. All rights reserved. Photograph taken 2003-01-15.