Plaque on Memorial Hall, Milford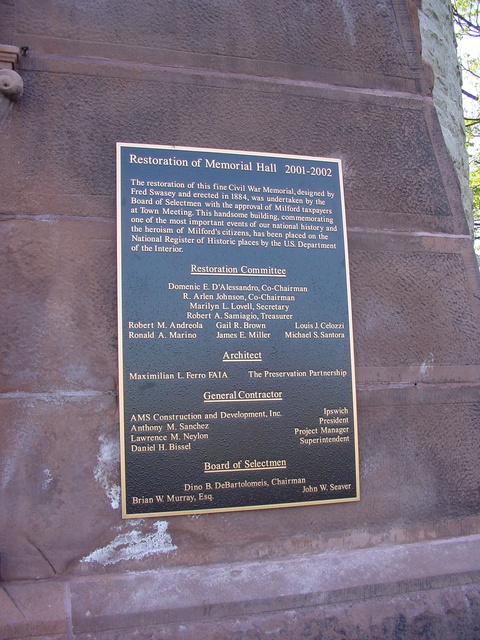 On my way into downtown Milford I was struck by the beautiful Romanesque building at the corner of School and Spruce Streets. (I'm a sucker for Romanesque architecture.) This plaque is attached to the front of the building, to the left of the entrance. I'm unable to find any references on the Web to Mr. Swasey for any other buildings he might have designed, or other architects he might have worked with.
Memorial Hall was renovated in 2001 for handicapped accessibility and seismic stability.
See also
---
Copyright 2003, Garrett Wollman. All rights reserved. Photograph taken 2003-05-10.