Memorial Hall (east elevation)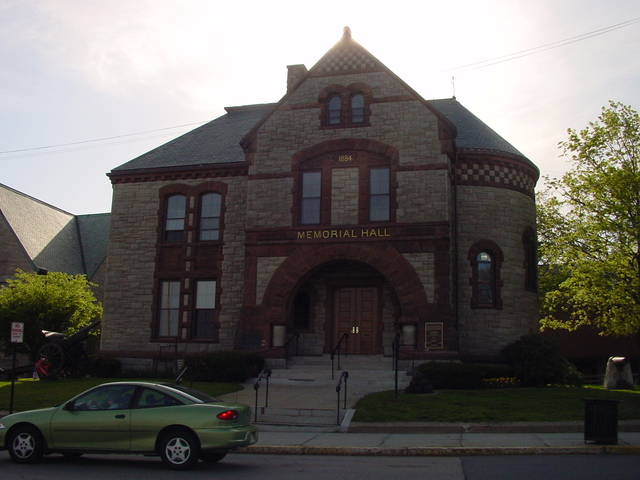 You can't get any more Romanesque than this (at least on this side of the pond). You're looking at the east facade of Memorial Hall on School St. in Milford. Why can't Framingham's Memorial Building look like this?
See also
---
Copyright 2003, Garrett Wollman. All rights reserved. Photograph taken 2003-05-10.