Cog Railway base station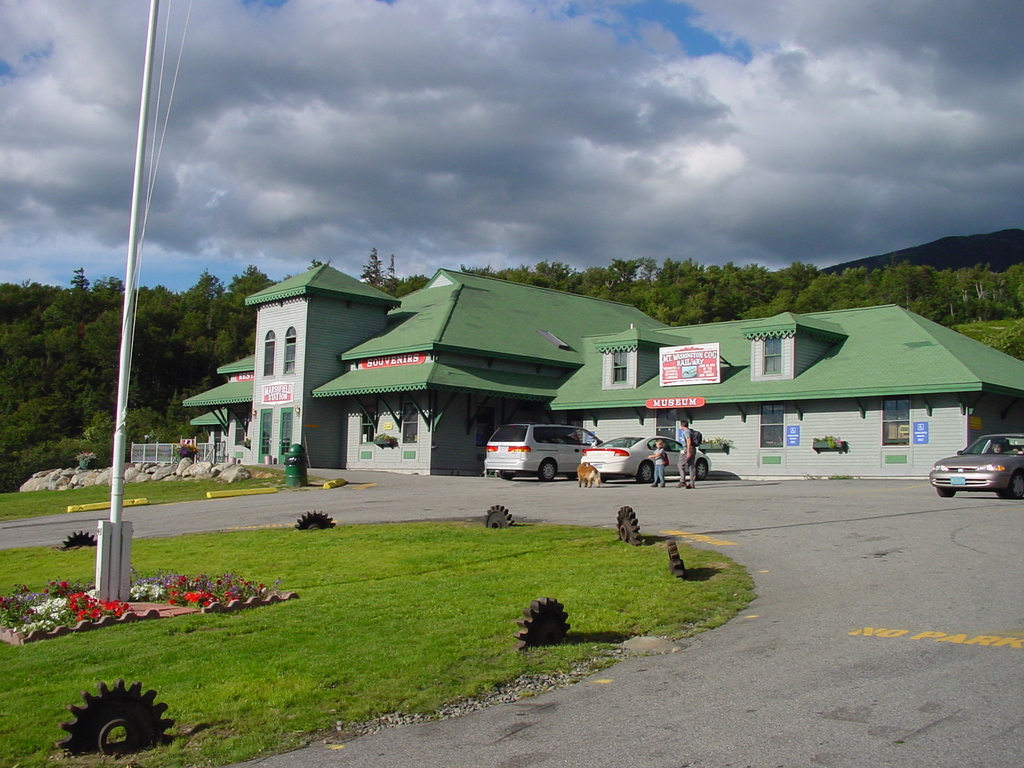 The base station of the Mount Washington Cog Railway is not far from the Mount Washington Hotel; indeed, the hotel was built where it was to take advantage of the nearby tourist attraction. A round trip on the Cog is not cheap, but well worth doing once.
---
Copyright 2003, Garrett Wollman. All rights reserved. Photograph taken 2003-08-23.