Mount Washington Hotel (II)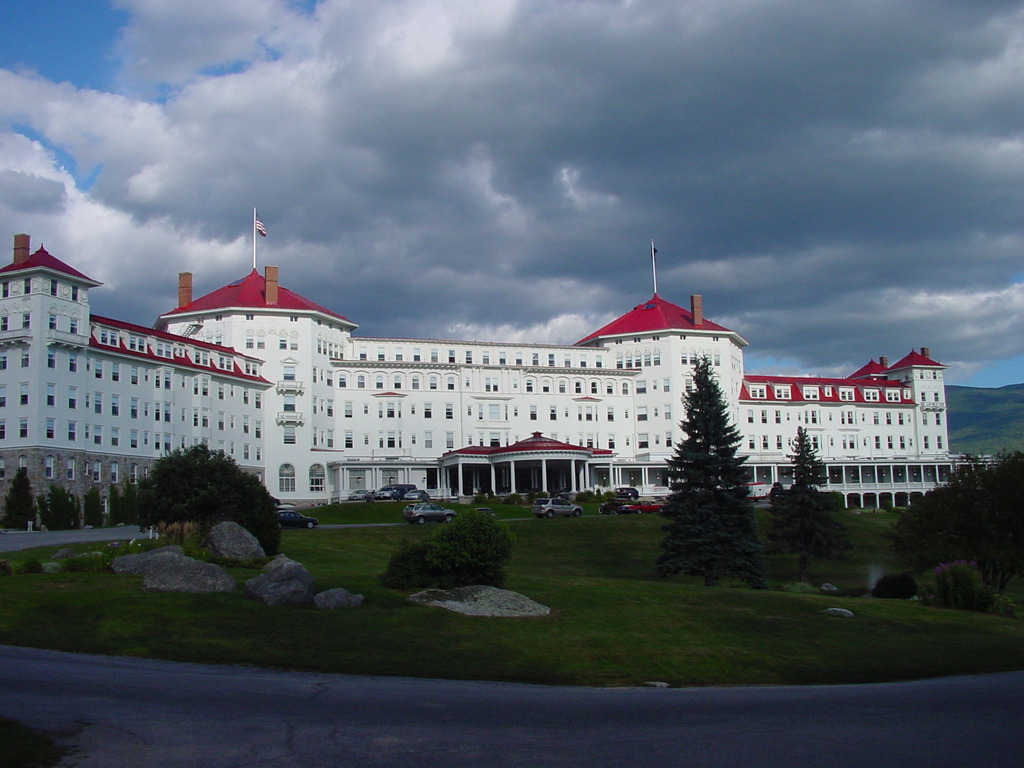 The Mount Washington Hotel, a classic Gilded Age resort hotel, would probably be little remembered today, were it not for the momentous events of July, 1944. Here, the western allies met in the waning days of World War II to decide on the economic regime that would hold once the war ended, and for thirty years thereafter. They created treaty institutions that still operate today, thirty years again after that economic system broke down: the International Bank for Reconstruction and Development (now part of the World Bank) and the International Monetary Fund. The treaties were signed in the "Gold Room", which is located on the first floor to the right of the big evergreen tree.
---
Copyright 2003, Garrett Wollman. All rights reserved. Photograph taken 2003-08-23.