WHJY/WBRU antennas and top of WPMZ skirt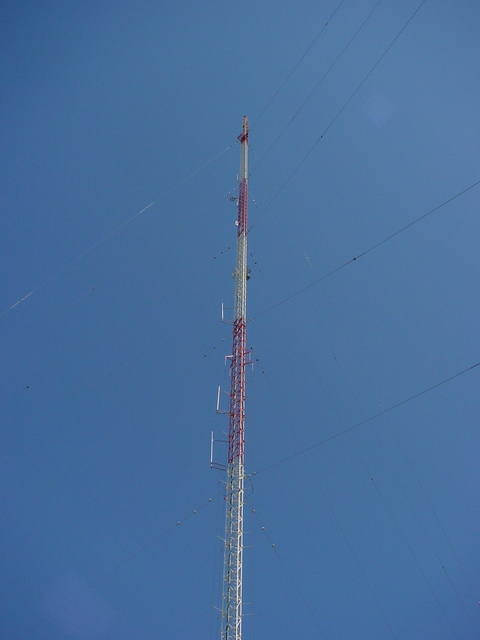 The main WHJY/WBRU antenna is located on top, with a one-bay auxiliary antenna below the second level of guys. About a third ofthe way down the tower, at center in this photo, you can see the termination of WPMZ's skirt.
See also
---
Copyright 2004, Garrett Wollman. All rights reserved. Photograph taken 2004-05-08.