Base of WPMZ/WHJY/WBRU tower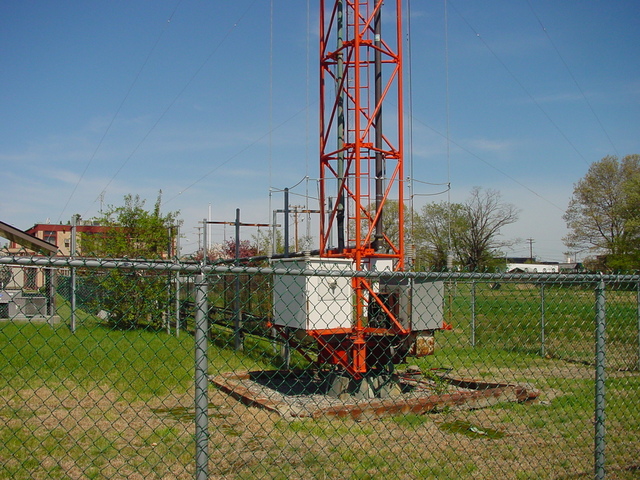 You can see here at the base where the skirt wires for WPMZ are connected in a loop around the FM tower. Since the FM tower is grounded, no lightning gap or Austin transformer is required, nor is there a base insulator.
See also
---
Copyright 2004, Garrett Wollman. All rights reserved. Photograph taken 2004-05-08.