Old studio in WDDZ building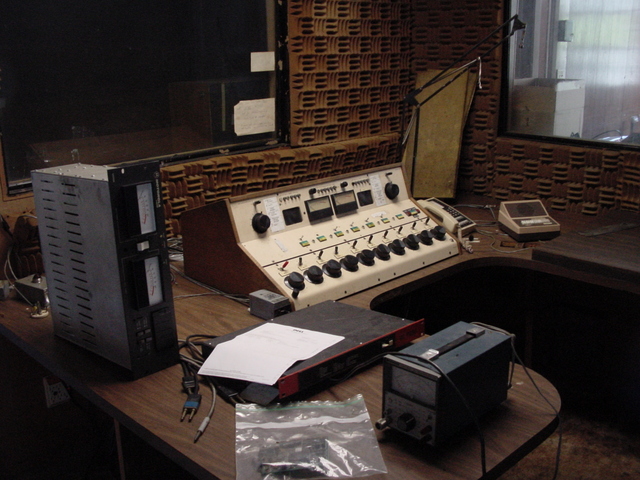 We're standing in the old WPAW studios, which I think were last used when the station was WICE about ten years ago; now they reek from the marking of animal pests. This building is on track to be entirely gutted, which will hopefully eliminate the animal problems.
See also
---
Copyright 2004, Garrett Wollman. All rights reserved. Photograph taken 2004-05-08.