WPRI-TV transmitter building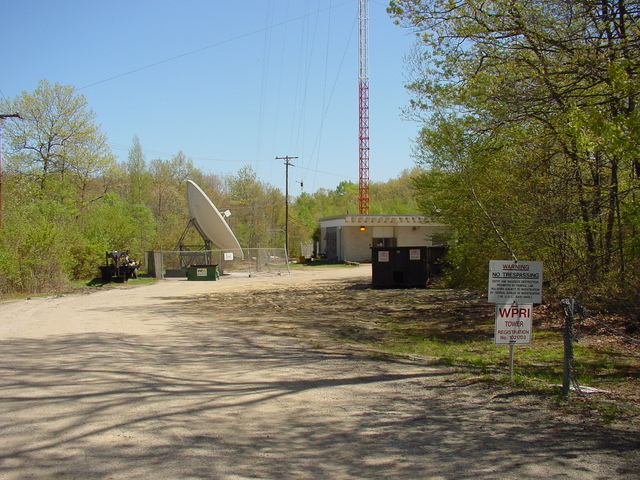 We've finished lunch, and moved on to 195 Homestead Ave. in Rehoboth, Mass., where we found a tower crew hard at work reguying the WPRI (12 Providence, DT 13) tower. This tower was built in 1967.
See also
---
Copyright 2004, Garrett Wollman. All rights reserved. Photograph taken 2004-05-08.