Ashaway Volunteer Fire Department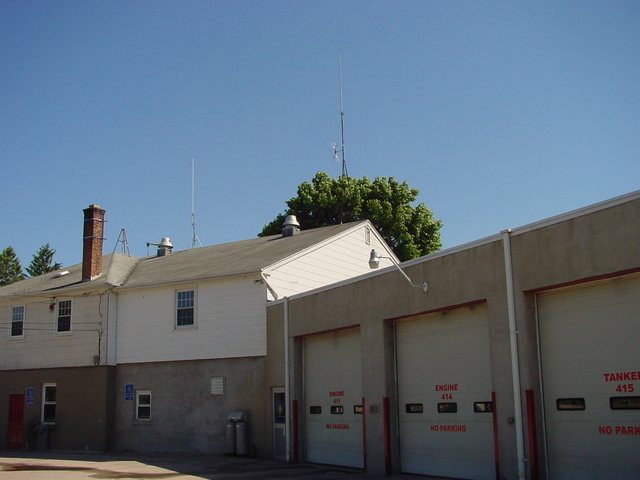 The coordinates of WCTD-LP (96.9 Ashaway) put it on top of this firehouse, on RI 3 in Hopkinton. None of those things look like FM bays to me. The studios of "Party 96-9", at any rate, are located at WBLQ in Westerly.
See also
---
Copyright 2004, Garrett Wollman. All rights reserved. Photograph taken 2004-05-29.