WBLQ transmitter building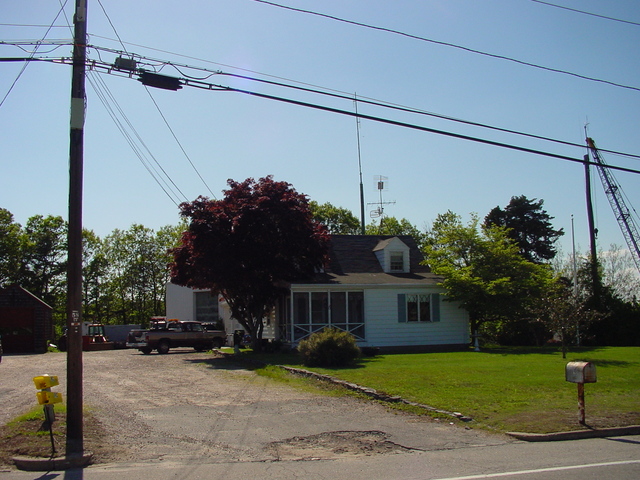 This old farmhouse on Dunns Corner-Bradford Rd., just north of the Post Road in Westerly, is the home of WBLQ's (88.1 Westerly) transmitter. It is also the home of a part-15 operation on 1620 which relays WCTD-LP (96.9 Ashaway). The WBLQ antenna is located on the phone pole at right.
See also
---
Copyright 2004, Garrett Wollman. All rights reserved. Photograph taken 2004-05-29.