Circuit diagram of WRKO's phasor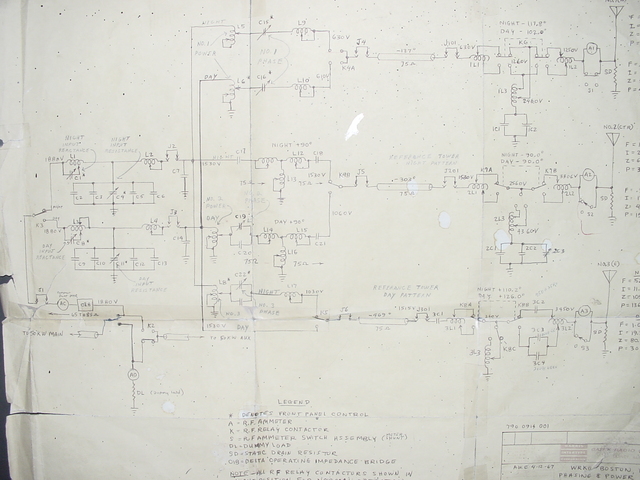 Taped to the left side of the phasor cabinet is a hand-drawn paper circuit diagram, showing the design of the entire antenna system from the output of the transmitter to the three towers.
See also
---
Copyright 2004, Garrett Wollman. All rights reserved. Photograph taken 2004-05-06.