Boston Edison electrical service diagram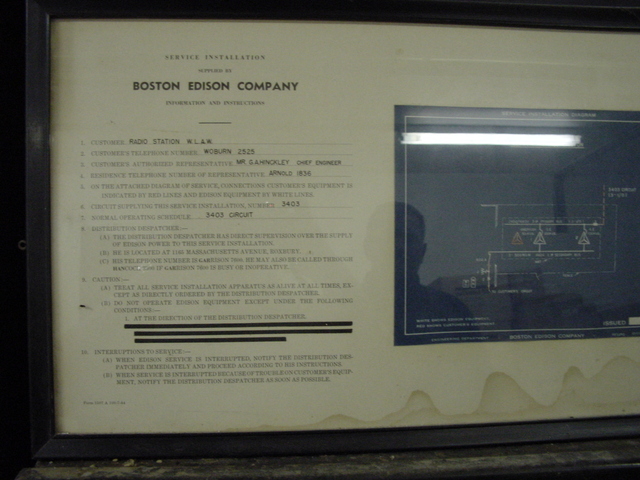 When a substation was installed to serve an industrial customer, Boston Edison provided this document giving the important details of the service connection. It is clear that this document dates from 1947 since it gives the name of the customer as RADIO STATION W.L.A.W..
See also
---
Copyright 2004, Garrett Wollman. All rights reserved. Photograph taken 2004-05-06.