Pru antenna masts, main and backup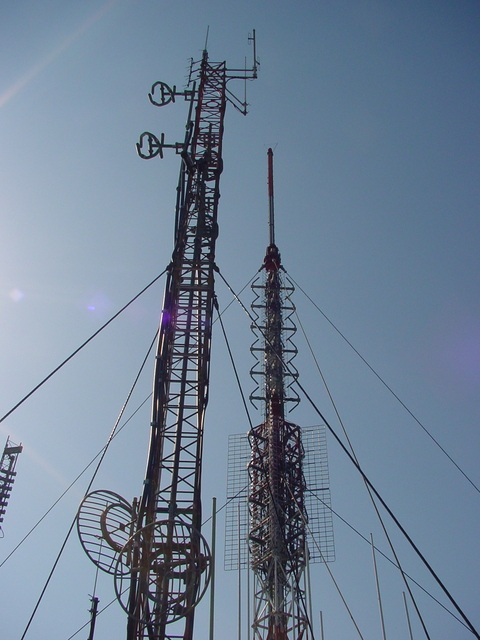 We are standing at the northeast corner of the lower roof of the Pru, looking up at the backup antenna (which looks much taller than it really is due to perspective) and the main antenna mast. There are two FM master antennas: the upper is shared by the four original radio tenants, WMJX, WZLX, WBCN, and WXKS-FM; the lower belongs to the other three of Greater Media's stations at this site. WMJX will begin IBOC transmissions from the lower antenna once FCC approval is granted.
WBPX has the UHF antenna at the very top of the main mast.
See also
---
Copyright 2004, Garrett Wollman. All rights reserved. Photograph taken 2004-05-06.