Boston skyline from the roof of the Pru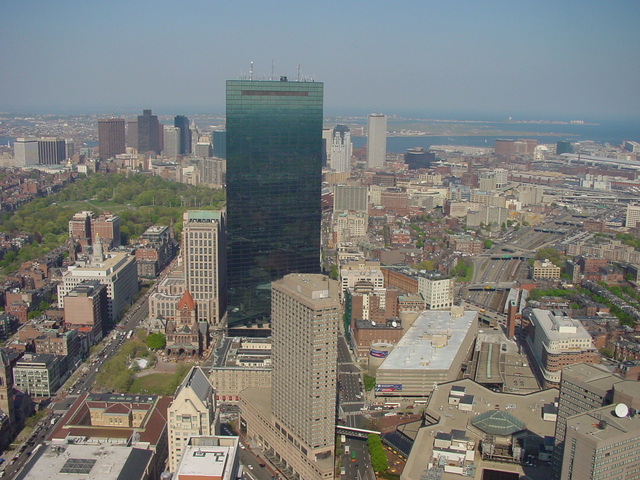 I like rooftop transmitter sites! This is looking east-northeast from the lower roof of the Prudential Tower. Notable in this view are the only other licensed FM and full-power TV transmitters located in the City of Boston: at center, the John Hancock Tower, home to W267AI; at upper left, One Beacon St., home to WMFP (62 Lawrence); and just to the right of the Hancock is One Financial Center, home to WHRB and WERS. Note also the Massachusetts Turnpike Extension running down the lower right. You can also see the red-roofed Boston Public Library and Trinity Church in Copley Square, Boston Common, and Logan Airport hazy in the background. Notably missing is much of the Financial District, which is hidden behind the massive Hancock Tower.
See also
---
Copyright 2004, Garrett Wollman. All rights reserved. Photograph taken 2004-05-06.