Pretty glowing tubes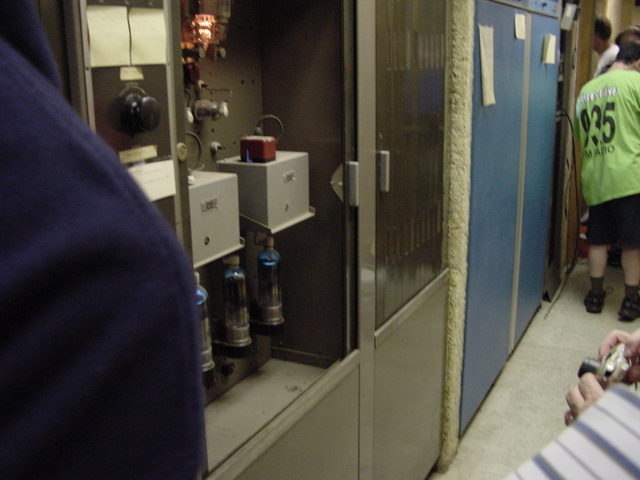 You can get an idea of how cramped the corridor is alongside the WXXI transmitters from this shot; the person holding onto the camera out of frame at right has his back to the wall. The fellow in the lime-green CFXJ T-shirt is Saul Chernos.
---
Copyright 2004, Garrett Wollman. All rights reserved. Photograph taken 2004-09-04.