New Mid-West Family sign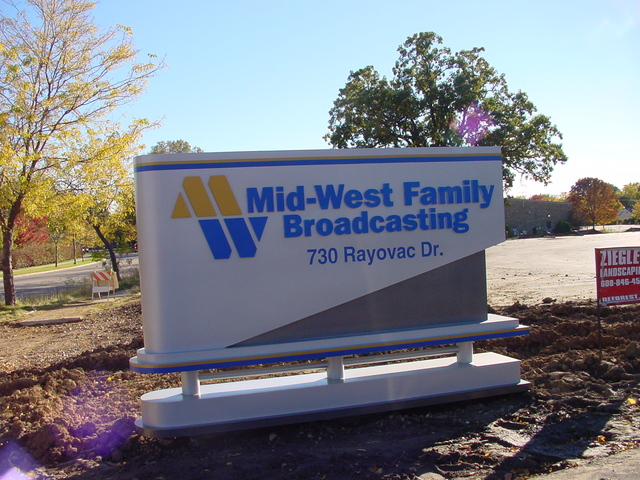 The construction of a new Mid-West Family Broadcasting studio complex just a stone's throw away from the channel 15 tower took me a bit by surprise, but not being one to look a gift horse in the mouth I stopped to snap a few pictures before heading on to WMTV.
---
Copyright 2004, Garrett Wollman. All rights reserved. Photograph taken 2004-10-10.