New Mid-West Family stus.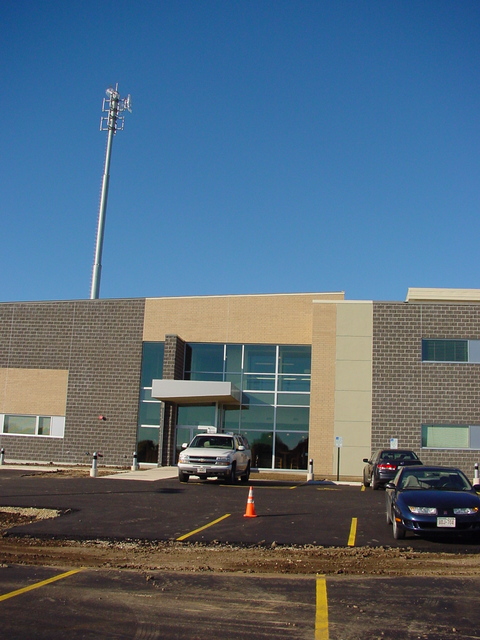 This is the new Mid-West Family studios and their STL tower look like. The truck parked right next to the front entrance is a WTDY promotional vehicle, but it doesn't appear that they are ready to move in yet. (Perhaps if I make the Madison DX get-together next year I can persuade the chief to give us a tour....)
---
Copyright 2004, Garrett Wollman. All rights reserved. Photograph taken 2004-10-10.