WHPK-FM 88.5 Chicago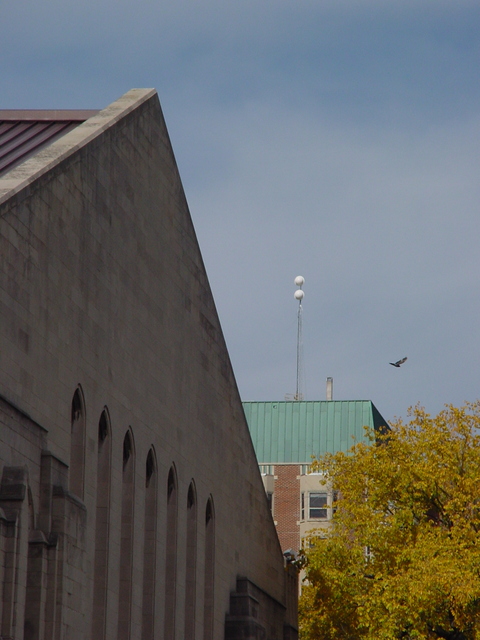 From WCRX I headed down to Illinois Institute of Technology's WIIT, but took a photo of the wrong tower so I can't show it here. Faced with a choice between the University of Chicago's WHPK-FM (88.5 Chicago) and Kennedy-King College's WKKC (89.3 Chicago), I chose the station listened to by more leading economists. WHPK-FM has the standard 100-watt micro-A facility.
See also
---
Copyright 2004, Garrett Wollman. All rights reserved. Photograph taken 2004-10-11.