Remnants of KFI tower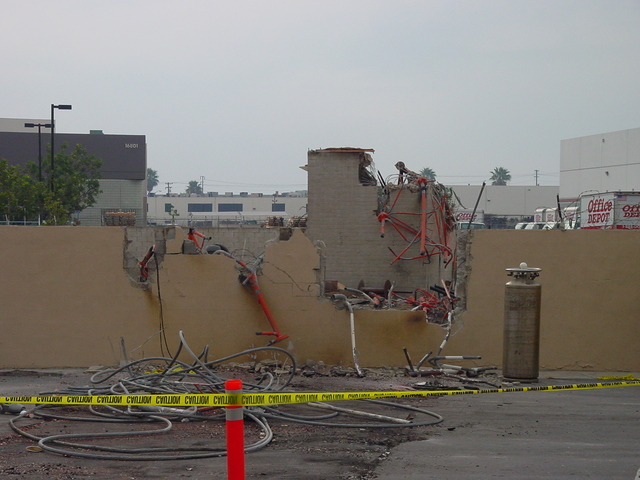 The crash happened on December 19th, 2004. By the following Sunday, when I visited, most of the steel had already been carted away, but a few pieces of tower and guy wire still remained. We move on.
---
Copyright 2004, Garrett Wollman. All rights reserved. Photograph taken 2004-12-26.