KTNQ/KXTA towers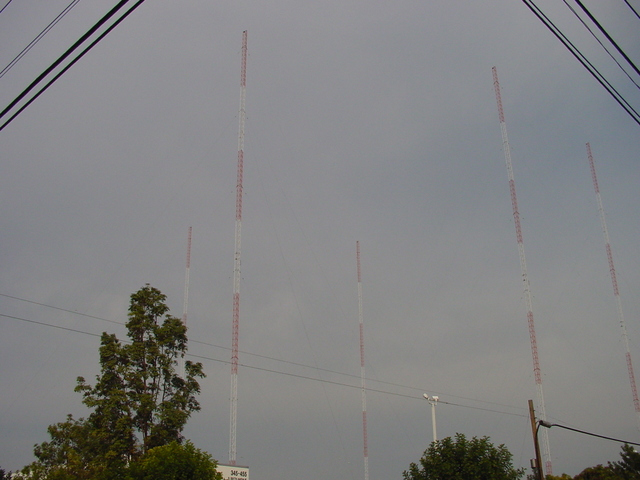 From KFI, we headed on up to Industry, where KTNQ (1020 Los Angeles) and KXTA (1150 Los Angeles, now KTLK) are diplexed on this five-tower DA with a warehouse constructed around it, at 14300 E. Don Julian Road. Fybush.com has a whole article about this facility.
The warehouse development is called "Towers Industrial Park".
---
Copyright 2004, Garrett Wollman. All rights reserved. Photograph taken 2004-12-26.