Remaining bits of WBZ-TV tower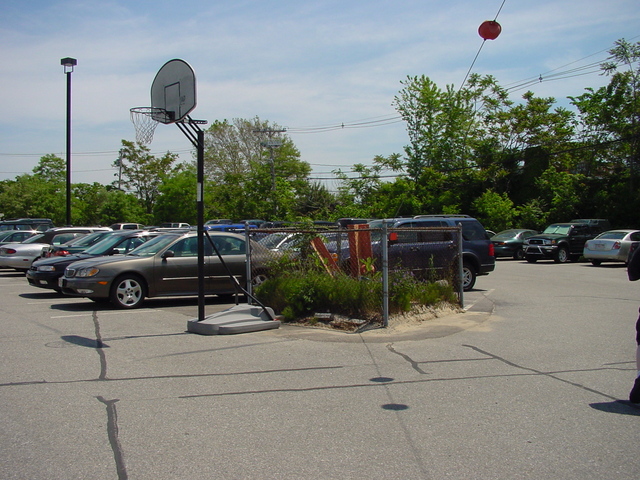 WBZ-TV used to have a tall self-supporting tower out behind the studios. (Built, of course, back in the days before zoning and NIMBYs.) That tower came down during Hurricane Carol, and landed across the roof of the building and all the way across Soldiers Field Road. This is the only remaining physical evidence of where the old tower stood.
(Channel 4 now transmits from Needham, as chronicled in our visit there last year.)
---
Copyright 2005, Garrett Wollman. All rights reserved. Photograph taken 2005-06-08.