WBZ-TV satellite truck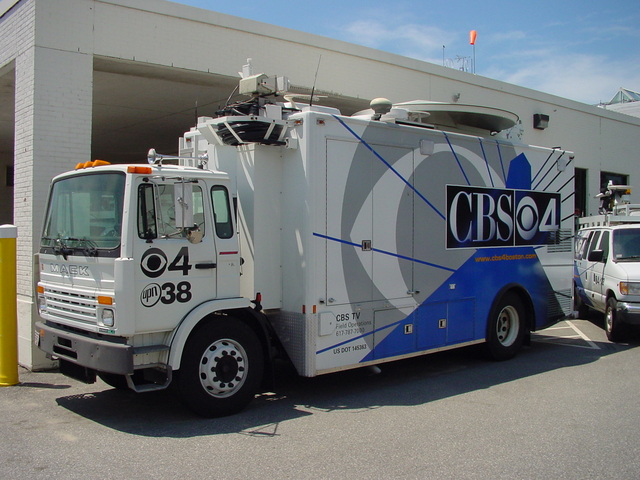 As mentioned, WBZ has a few satellite trucks, too.
David kindly bought us lunch at The Stockyard restaurant, whose name commemorates the former site of the Brighton Abattoir. Unfortunately, we were unable to meet up with anyone at the other Infinity stations (WBMX 98.5, WODS 103.3, WBCN 104.1) which have studios in this general area.
---
Copyright 2005, Garrett Wollman. All rights reserved. Photograph taken 2005-06-08.