John Ramsey and WLAT tx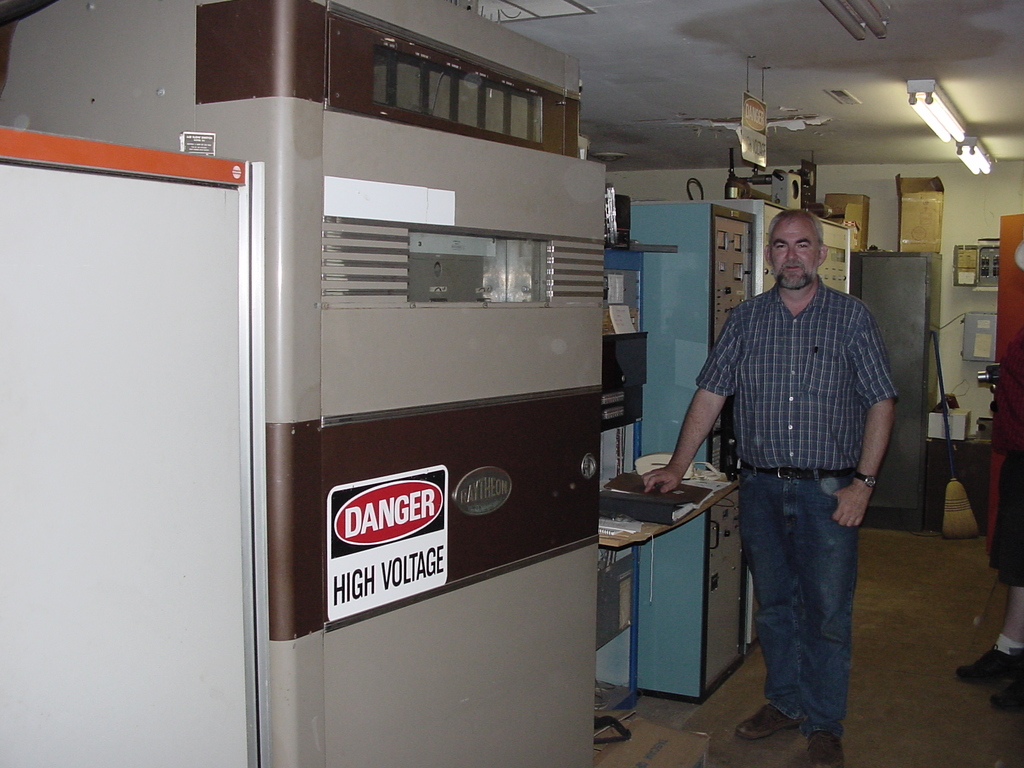 Now from the other side, we see WLAT's Raytheon phasor and contract engineer John Ramsey. John's standing next to the STL rack for WRCH's backup transmitter (the Collins behind John); WLAT's new Nautel is immediately behind him to the left.
---
Copyright 2005, Garrett Wollman. All rights reserved. Photograph taken 2005-06-10.