WCCC-FM promo Hummer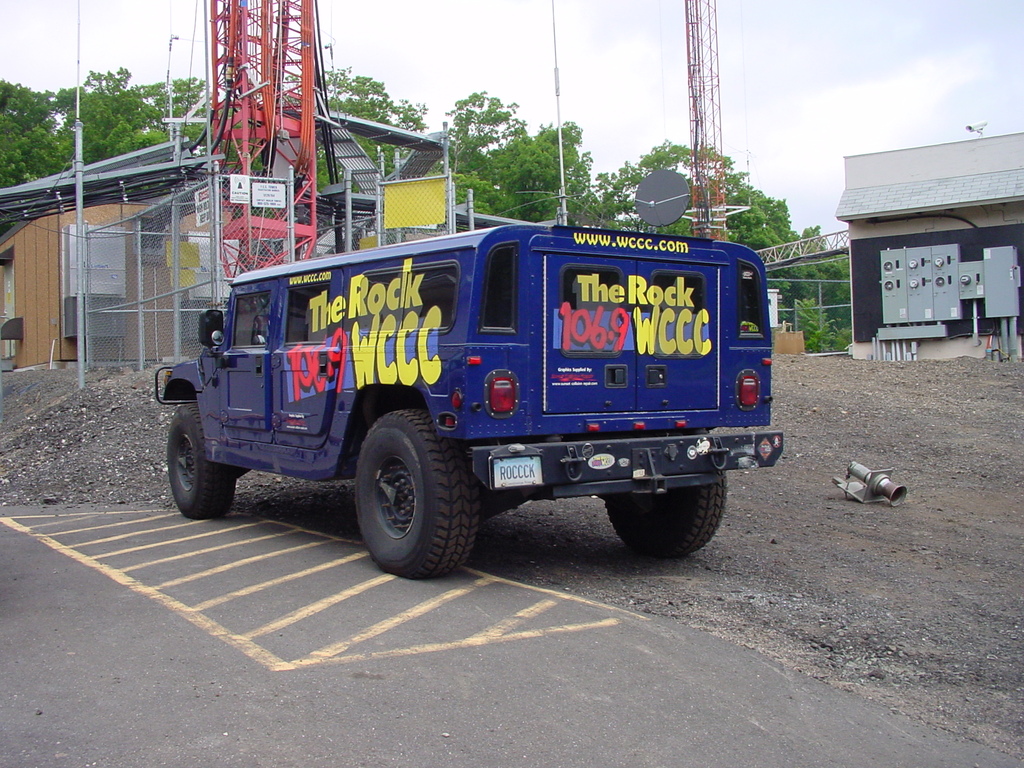 We followed John up to his "day job" transmitter site, on US 44 in Avon. This site is home to WCCC-FM (106.9 Hartford) and WTMI (1290 West Hartford). There are two towers here: the original WCCC-FM tower, at right, and a newer tower which was built recently to support cellular tenants.
---
Copyright 2005, Garrett Wollman. All rights reserved. Photograph taken 2005-06-10.