WCCC-FM transmitters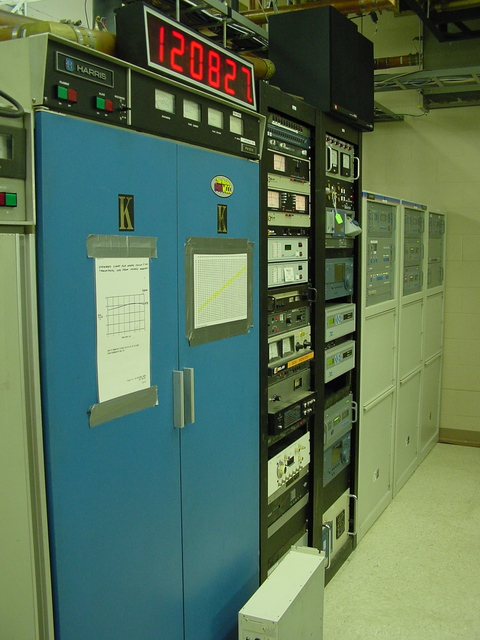 The old blue Harris is the backup transmitter for WCCC-FM; the new beige Harrises are the main and IBOC transmitters. In between is the usual rack of STLish stuff.
I'm standing in front of WTMI's old Gates transmitter, but for some reason my camera failed to focus on either it, or the newer Harris "Gates One" next to it.
---
Copyright 2005, Garrett Wollman. All rights reserved. Photograph taken 2005-06-10.