WFNX bandpass filter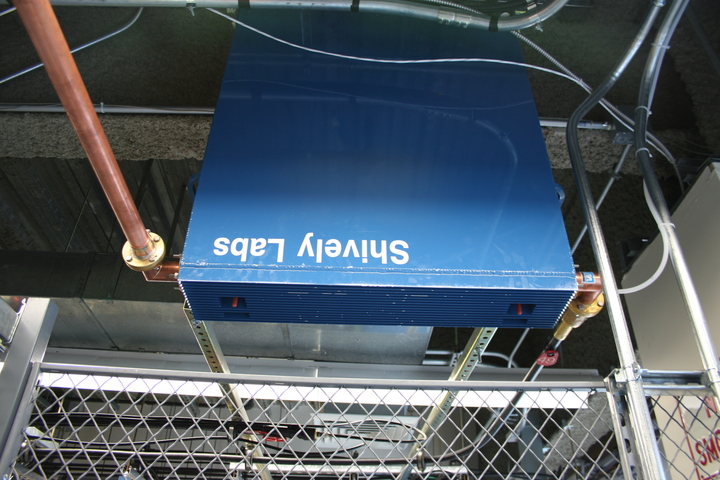 No, this picture is not upside-down. This Shively bandpass filter helps keep WERS and WHRB out of WFNX's transmitter. Even though the stations do not (and cannot) share antennas, there's still enough coupling among the three antennas that each station needs a filter to protect its transmitter from the other two. Since there's no combiner, a bandpass filter like this one is sufficient. Due to the limited space in the room, it's mounted on the ceiling.
---
Copyright 2006, Garrett Wollman. All rights reserved. Photograph taken 2006-03-24.