Chris Hall and the new WFNX tx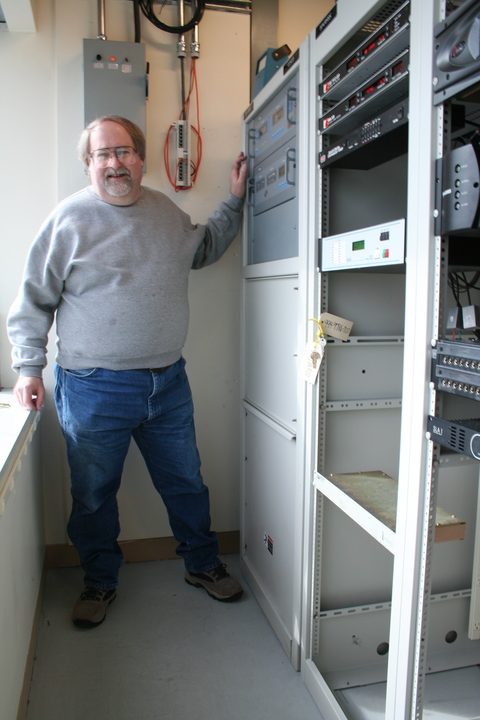 Chris Hall poses next to the new WFNX transmitter. It's not actually new; this transmitter was moved here from the old Malden Hospital site. An identical transmitter is on order to be installed at the near end of this row of racks; all of the wiring is already in place for it.
---
Copyright 2006, Garrett Wollman. All rights reserved. Photograph taken 2006-03-24.