WMWV/WVMJ/WBNC studios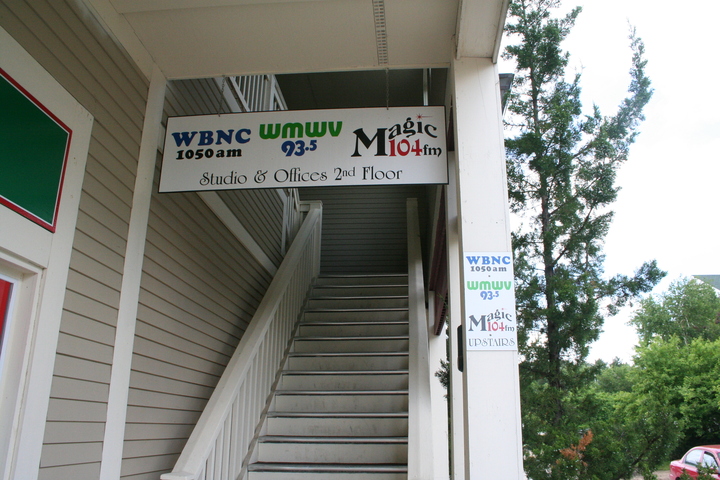 Leaving the hotel, I headed east on US 302 to North Conway, where I headed south on the White Mountain Highway to Settlers' Green, an ugly outlet mall of the sort that the Conways are today infested with. In the back of one of the mall buildings we find the studios of WBNC (1050 Conway), WMWV (93.5A Conway), and WVMJ (104.5A Conway). The stations are owned by "Mount Washington Radio & Gramophone, LLC", believe it or not. WMWV is a cool little AAA station, of the sort that tend to do well in resort communities (compare Steve Silberberg's "Point" stations in Vermont); WVMJ is a typical AC station, and WBNC has been a lot of things—I think when I was there it was doing tourist information.
Since I missed Cooper Fox I wasn't able to actually see the studios. Maybe another time.
---
Copyright 2006, Garrett Wollman. All rights reserved. Photograph taken 2006-06-27.