WPKQ/WHOM studio sign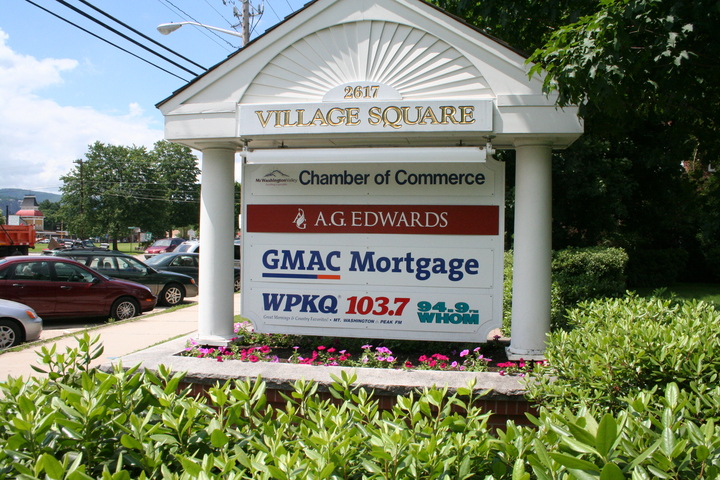 I headed back up north on Route 16, to 2617 White Mountain Highway, an office building where the Citadel stations, WHOM (94.9C Mount Washington) and WPKQ (103.7C North Conway) have offices and studios. WHOM is ordinarily run from Citadel's Portland studios, but in an emergency can originate from North Conway; WPKQ likewise is run from the WOKQ studios in Dover, but does commercial production here for its North Country clients. WPKQ produces its own local news stories, and the WOKQ morning show makes the occasional trip up to North Conway to do the entire morning show from here.
---
Copyright 2006, Garrett Wollman. All rights reserved. Photograph taken 2006-06-27.