Trinity Church, Boston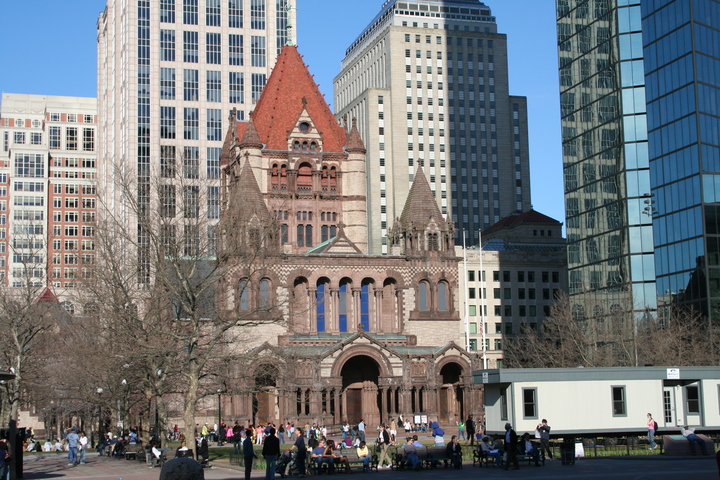 Turn 90 degrees from Old South, still on the steps of the Boston Public Library, and we have one of the most outstanding American buildings of the nineteenth century: Henry Hobson Richardson's Trinity Church. The reddish stone here, however, is not Roxbury Puddingstone, but rather, a sandstone quarried in Western Massachusetts. Trinity just underwent a major renovation.
---
Copyright 2007, Garrett Wollman. All rights reserved. Photograph taken 2007-04-21.