Big Glass Box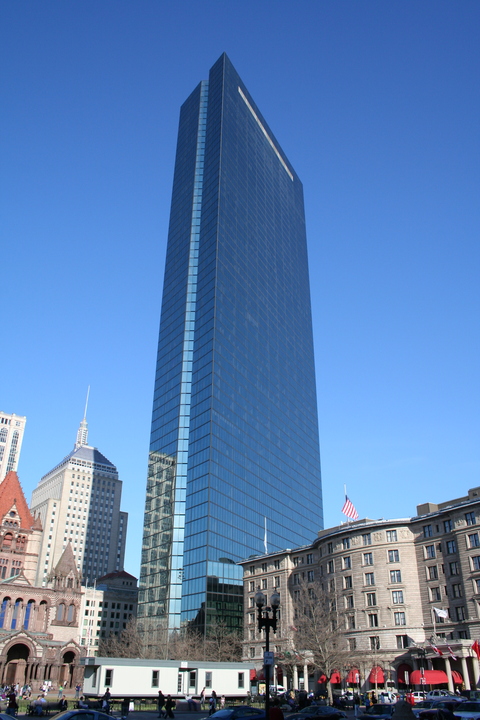 Seen cowering in below I.M. Pei and Henry Cobb's John Hancock Building (officially named "Hancock Place"), in addition to Trinity Church, are the Berkeley Building (also known as "the Old John Hancock Building"), left, and the Fairmont Copley Plaza Hotel, right. The Hancock heralded the beginning of a worldwide glut of big glass boxes in nearly every city; it was completed in 1976. The official street address is 200 Clarendon Street.
As glass boxes go, this one is not as dull as many of its imitators. The spectacular nineteenth-century architecture of Trinity, reflected in the Hancock's St. James Avenue facade, makes the building much more interesting to look at than if it were cheek-by-jowl with other dull skyscrapers as with similar buildings in many other cities.
---
Copyright 2007, Garrett Wollman. All rights reserved. Photograph taken 2007-04-21.