New England Power Building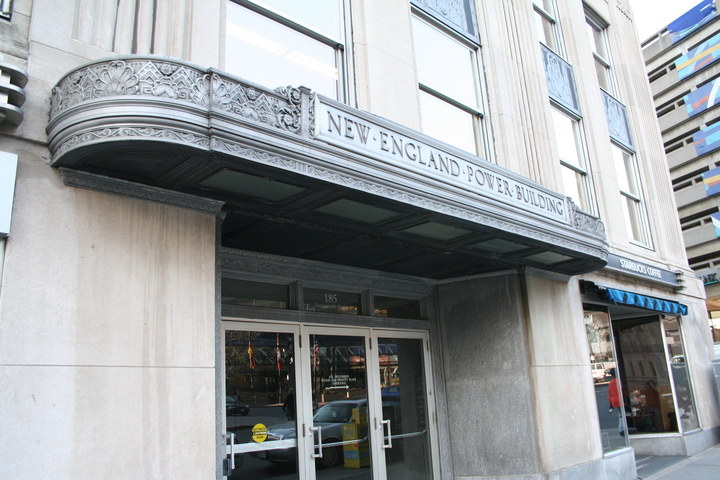 An attractive Deco building, located just a block down Dartmouth Street from Copley Square, is the New England Power Building. I have no idea why it's called that.
The building, which is either 185 Dartmouth Street or 441 Stuart Street depending on where you look, was home to the Boston College School of Law from 1937 until 1945. It was also the home of WHDH radio from 1973 to 1990.
---
Copyright 2007, Garrett Wollman. All rights reserved. Photograph taken 2007-04-21.