Power Building detail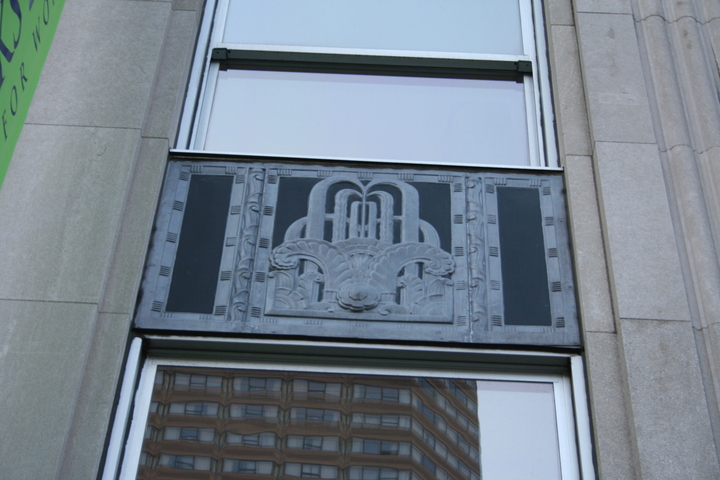 Here's a nice bit of Deco detail on the New England Power Building. I found out, doing a Web search on the name, that these plaques are actually replicas: the originals were taken down and replaced during a renovation project, and later sold as architectural salvage.
---
Copyright 2007, Garrett Wollman. All rights reserved. Photograph taken 2007-04-21.