Market and North Beacon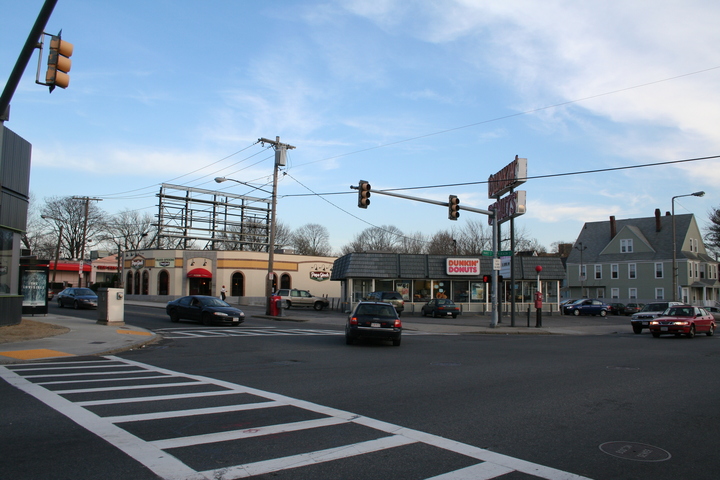 This is the other side of North Beacon Street at the Market Street intersection. Dunkin' Donuts has been there for ever, as evidenced by the sign, although I suspect from the style of the building that the sign predates it. That new-style Papa Gino's next to it used to be a video-rental store, belong to a smaller chain that went out of business. I cannot remember that billboard face ever having been sold; for many years, it stood blank. There's been a good deal of development in this part of Brighton over the past several years; I don't think that "For Eyes" behind the Papa Gino's was there when I lived in Brighton.
---
Copyright 2007, Garrett Wollman. All rights reserved. Photograph taken 2007-04-21.