WBPX studios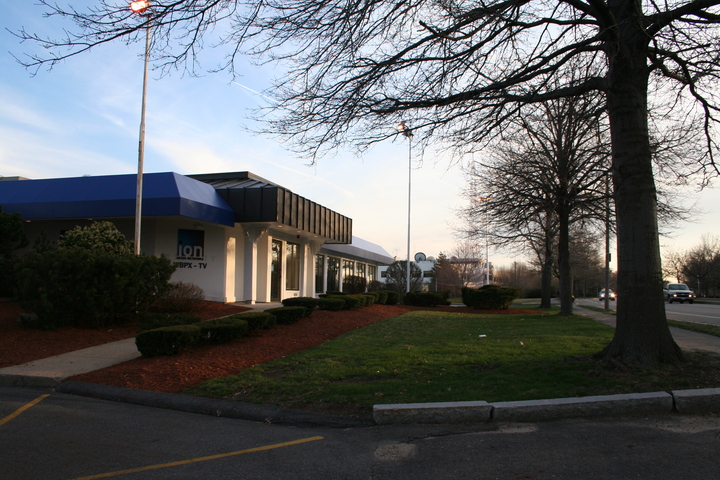 Every so often I stop by the former Ground Round restaurant at 1120 Soldiers Field Road to see if anything has changed at the WBPX (68/32 Boston) studios. Nothing much ever does; it took a few years for them to remove the old WABU news van from the property (unless it's still hiding out back—I don't recall). This time, it's a new logo on the front door that I've noticed: it's not "PAX" any more; now it's "ion media networks". I'm not sure what the point to that was supposed to be.
Just down the street at 1170 Soldiers Field Road is, of course, the WBZ (1030 Boston)/WBZ-TV (4/30 Boston)/WSBK-TV (38/39 Boston) studio building, and beyond it, the self-supporting tower which supports WBZ's backup antenna (a longwire connected to a Harris DX-10 in the back of radio side of the building).
---
Copyright 2007, Garrett Wollman. All rights reserved. Photograph taken 2007-04-21.