Back side of WUNR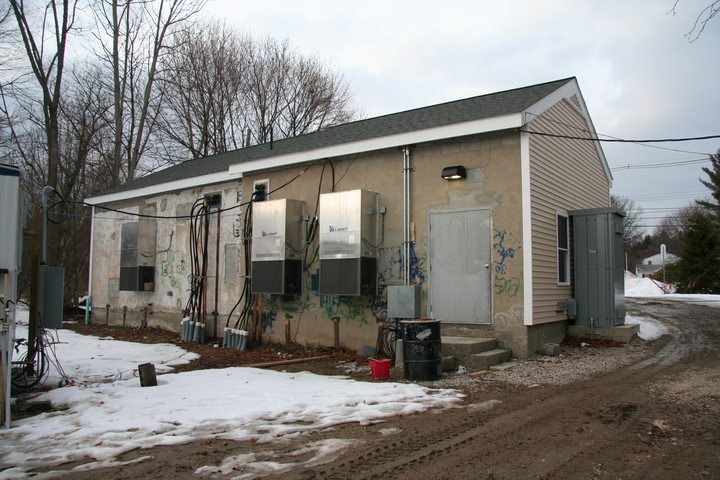 The side of the WUNR transmitter building that faces the towers retains much of its original appearance, but for the greatly increased transmission line and the addition of three Liebert air-conditioning units.
Seen from this side, the left-hand section of the building houses the WKOX and WRCA phasors (which each require twice the space of WUNR's, both of those stations being DA-2s). The right-hand section has power-handling equipment, WUNR's phasor, and all three stations' transmitters and antenna controllers.
Just out of frame to the left is the construction trailer which temporarily houses WUNR's old 5-kW transmitter and phasor.
---
Copyright 2007, Garrett Wollman. All rights reserved. Photograph taken 2007-12-28.