Signal Hill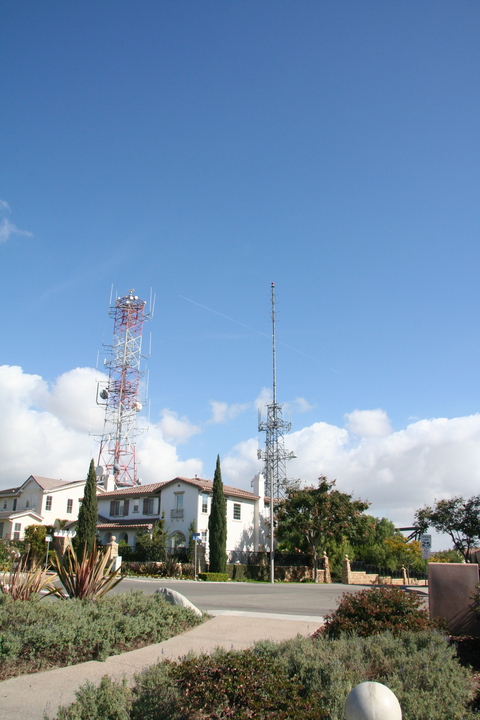 From the same vantage point, I'm looking back up towards the summit of Signal Hill, with its two communications towers and pumpjack.
(Disclaimer: this may not be the precise geographical summit of Signal Hill. But the roads do lead pretty steeply down from this point in three directions.)
---
Copyright 2008, Garrett Wollman. All rights reserved. Photograph taken 2008-11-10.